The story
---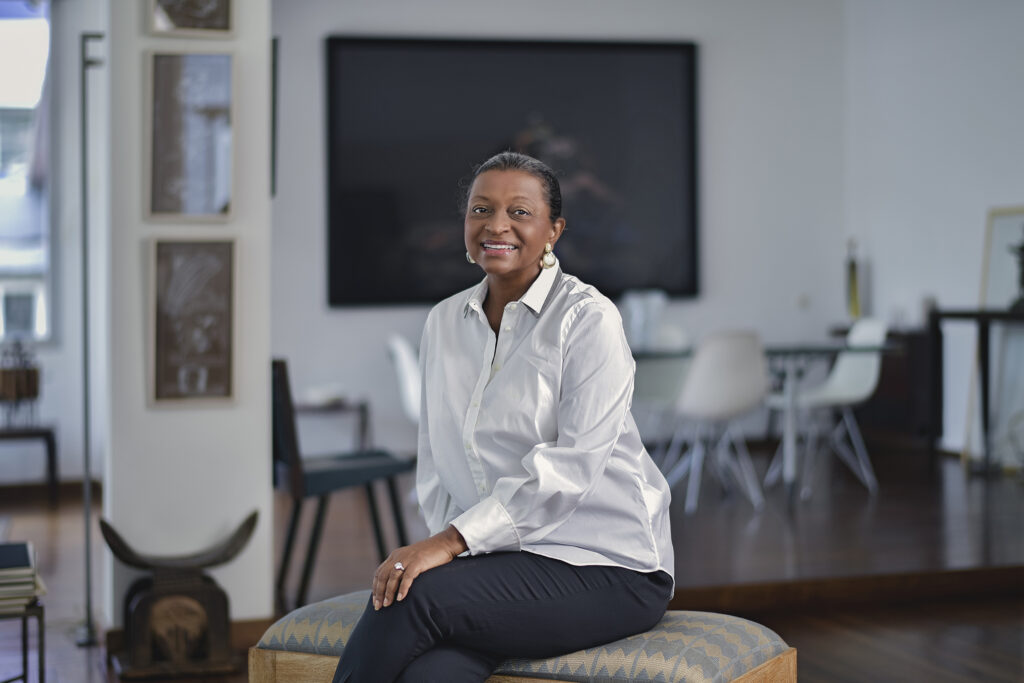 MARÉME SAMB MALONG
PRESIDENT OF THE MAM FOUNDATION
After having founded in 1995 the MAM Gallery, a contemporary art space in Douala, the economic capital of Cameroon, Marème Samb Malong is deploying her commitment in a more global and fruitful perspective.
The MAM Foundation is thus born in 2019, about thirty kilometers from Douala, in Grand Suza. 
1995 - MAM GALLERY
Birth of the MAM Gallery, to take a significant part in the promotion of contemporary creation.
2012 - MARHA ORGANIC FARM
Creation of MARHA ORGANIC FARM (MOF) in a context of embryonic organic agriculture in Cameroon.
2016 - MOSS LITERARY SALON
Inaugurated in 2016 and equipped with a library of over 4,000 books, available for consultation by its members, the MOSS literary salon offers author meetings and conferences.
2019 - 2022, THE MAM FOUNDATION IS :
20 projects supported
75 speakers (artists; expert researchers; partners)
9 creative residencies
3 doctoral students (supported in their thesis research)
150 young people in workshops
1,200 visitors